Nordstrom Is Having a Low-Key Home Sale Right Now
Design By Morgan McMullen
After a year like 2020, there's a good chance you want to bring some good vibes into your home. Once you've saged your space, you might as well fill it with items that bring you joy from Nordstrom's amazing home sale. The retailer is offering a variety of discounts on its home essentials from electric oil diffusers to cozy throw blankets. To help start 2021 on the right foot, we rounded up the best deals from the sale, below.
1
CozyChic Textured Patterned Throw Blanket
Barefoot Dreams
Nordstrom
$188 $140.90 (25% off)
Chrissy Teigen (a.k.a. the queen of cozy) is low-key obsessed with Barefoot Dreams' plush throw blankets. Since this brand rarely goes on sale, now's a good time to pick this one up. 
2
Terrazzo & Marble Round Serving Board
Nordstrom

$39 $28.90 (25% off)
Upgrade your virtual happy hour game with this stylish serving board, which can double as a charcuterie surface. Be warned: The stylish terrazzo paneling might upstage your gooey slices of brie.
3
'The Polaroid Book'
Taschen Books

$20 $12 (40% off)
Dress up your coffee table with a fresh stack of art books.  Photography lovers will love this Polaroid-themed tome.
4
Luxe Shag Round Faux Fur Accent Pillow
Nordstrom
nordstrom.com
$49 $35.90 (26% off)
Can a person ever have too many throw pillows? The answer is no. This faux fur option will give your couch or bed an extra cozy feel. 

5
Beauty Sleep Pillowcase & Eye Mask Set
Slip
nordstrom.com
$122 $91.50 (25% off)
Did you know silk pillowcases are proven to reduce the appearance of fine lines, improve your skin, and keep frizzy hair at bay? Thanks to Slip's set, which also come with an eye mask, you can finally achieve the beauty sleep you've been craving. 
6
Stripe Throw Blanket
Dusen Dusen

$98 $58.80 (40% off)
Between the bright color palette and cool striped pattern, this throw blanket from Dusen Dusen adds a chic touch to any space. 
7
Signature Dutch Oven
Le Creuset
nordstrom.com
$437.50 $360 (17% off)
Want to flex your culinary muscle? Nordstrom is also taking $70 off Le Creuset's beloved Dutch oven.
8
Hydrocotton Bath Towel
Nordstrom at Home
nordstrom.com
$29 $20.90 (27% off)
Turn your bathroom into a spa thanks to Nordstrom's soft and absorbent towels. 

9
Stackable Ceramic Egg Cups
OYOY
nordstrom.com
$35 $21 (40% off)
Just because you're stocking your kitchen cabinets with practical essentials doesn't mean they can't look good too. OYOY's egg cups can double as artwork when they're not being used.
10
Supernova Electric Aromatherapy Diffuser
Serene House
nordstrom.com
$69.95 $51.90 (25% off)
Feast your eyes on Serene House's electric diffuser. Not only does it fill your space with soothing scents, but it also emits a soft glow. 
11
Pure & Natural 3-Pack Essential Oils
Serene House
nordstrom.com
$34.95 $21.90 (37% off)
While you're at it, you might as well pick up some essential oils to go with your new diffuser. This bundle comes with three distinct scents—"Comfort," "Relax," and "Refresh"—so your home will smell good all day long.
This content is created and maintained by a third party, and imported onto this page to help users provide their email addresses. You may be able to find more information about this and similar content at piano.io
The Best Fall Hair Trends from Fashion Month 2021
Middle parts, sleek pony's, and volume galore!
9 Natural Face Washes For Healthier Skin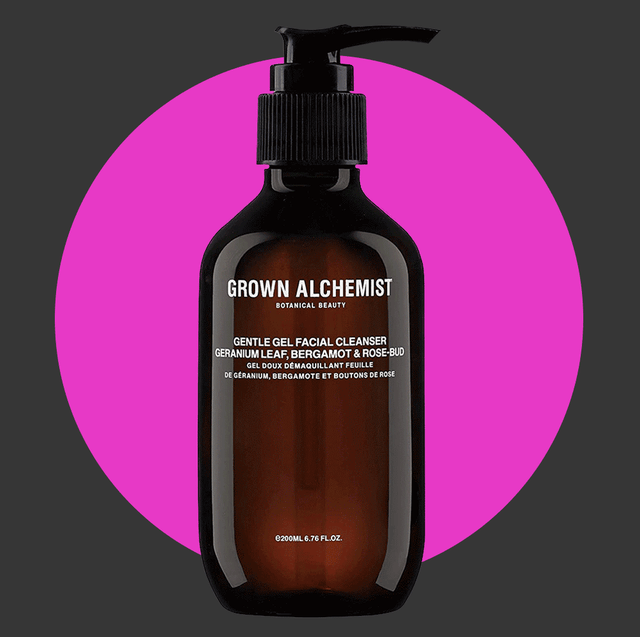 Sensitive skin? Pregnant? Just want to be one with nature? If you can check any of these boxes, natural face wash is definitely for you. "Ideal for those who are struggling to find the right skincare products that are free from chemicals, preservatives, and fragrances, natural face wash can be a great alternative," explains New York City-based dermatologist Shereene Idriss.
Note, there are no government-enforced standards for what "natural" actually means—meaning, beauty brands can claim any of their products fall under the category. Elle.com previously reported that when looking for natural products, it's important to take a look at the product's label—noting where its ingredients were sourced and its supply chains.
Idriss also adds that natural face washes tend to have simple formulas which makes them more appealing to pregnant women who are worried about the chemicals they're putting in and on their bodies. Some natural face washes with fewer ingredients may also be ideal for those who tend to flare up from more complex products. So, what should you look for? "Pink clay is the gentlest of all clays that does not strip your skin of its natural oils, while remaining extremely effective at replenishing your skin with the nourishment it needs," says Idriss.
Idriss also plays favorites with the Tata Harper Regenerating Cleanser. "It buffs and polishes your skin with apricot seed powder, removes buildup with pink clay and pomegranate enzymes, and refines pore appearance with white willow bark—a natural salicylic acid," explains Idriss. See Tata Harper's Regenerating Cleanser and eight other options below.
Advertisement – Continue Reading Below
1
Organic Palmarosa + Aloe Face Wash
Earth tu Face
amazon.com
$52.00
All Earth Tu Face products are free from added fragrances, preservatives, and fillers so even the most sensitive skin can rest easy. The foamy cleanser is also made up of nourishing oils like coconut, jojoba, and olive. Yum.
2
Naked Papaya Gentle Enzyme Face Cleanser
Kinship
lovekinship.com
$22.00
This face wash adds zing to every cleansing session with its energizing citrus scent. Its formula contains plant-derived enzymes and probiotics to help visibly brighten skin.  
3
Fantastic Face Wash
Ursa Major
ulta.com
$28.00
Made from 99.5 percent natural ingredients, this cleanser exfoliates using natural AHA/BHA fruit acids and then hydrates with aloe. Goodbye dead skin cells, hello healthy and natural glow.
4
Face Cleanser
Meow Meow Tweet Tweet
meowmeowtweet.com
$25.00
This milky cleanser melts onto your skin and sweeps away waterproof makeup, dirt, and debris with ease. It leaves behind soft skin, an earthy scent, and zero residue.
5
Intense Defense Cleansing Gel
Avalon Organics
amazon.com
Vitamin C brings the heat against wrinkles, dull skin, and the appearance of fine lines. The lathering foam works over time to reveal fresher, brighter skin.
6
Brightening Honey Melt Facial Cleanser
Kiwi Botanicals
walmart.com
$7.97
This cleanser starts as a thick gel and—as the name says—melts into a slippery foam that sweeps dirt and makeup from your skin. Its manuka honey is responsibly sourced and helps thoroughly cleanse skin to leave it feeling soothed and touchably soft. 
7
Regenerating Cleanser
Tata Harper
tataharperskincare.com
$42.00
Made from 100 percent natural ingredients, it's no wonder this is Dr. Idriss' favorite of the bunch. The Australian pink clay works to rid skin of impurities and clogged pores, revealing smaller, healthier pores. 
8
Gentle Gel Facial Cleanser
grownalchemist.com
$39.00
This gel cleanser, with its blend of botanical oils (like bergamot and sweet orange) and squalene (an ingredient that mimics skin's natural oil content), cleanses and noticeably softens skin.
9
Fermented Rice Water Cleanser
It's all about sake in this boozy beauty cocktail. Sake is full of minerals and acids that work to exfoliate the skin; it also acts as a bit of an astringent for oilier complexions.
This content is created and maintained by a third party, and imported onto this page to help users provide their email addresses. You may be able to find more information about this and similar content at piano.io
Advertisement – Continue Reading Below
13 Red Carpet Photos From Classic Horror Movie Premieres
The Silence of the Lambs (1991)
Star Jodie Foster rocks a black two-piece at the Los Angeles red carpet premiere of The Silence of the Lambs on February 1, 1991.
For her work in the film, Foster brought home the Academy Award for Best Actress. Lambs also scored Oscars for Best Actor (Anthony Hopkins as Hannibal Lector), Best Screenplay, Best Director, and Best Picture. To date, only six horror films–The Exorcist (1974), Jaws (1976), The Silence of the Lambs (1991), The Sixth Sense (1999), Black Swan (2010), and Get Out (2017)–have earned a Best Picture nomination at the Oscars. The Silence of the Lambs is the only one to win the honor.